This Fancy Nancy Soiree was submitted to GGBP through
Happy Hour Mom
Blog.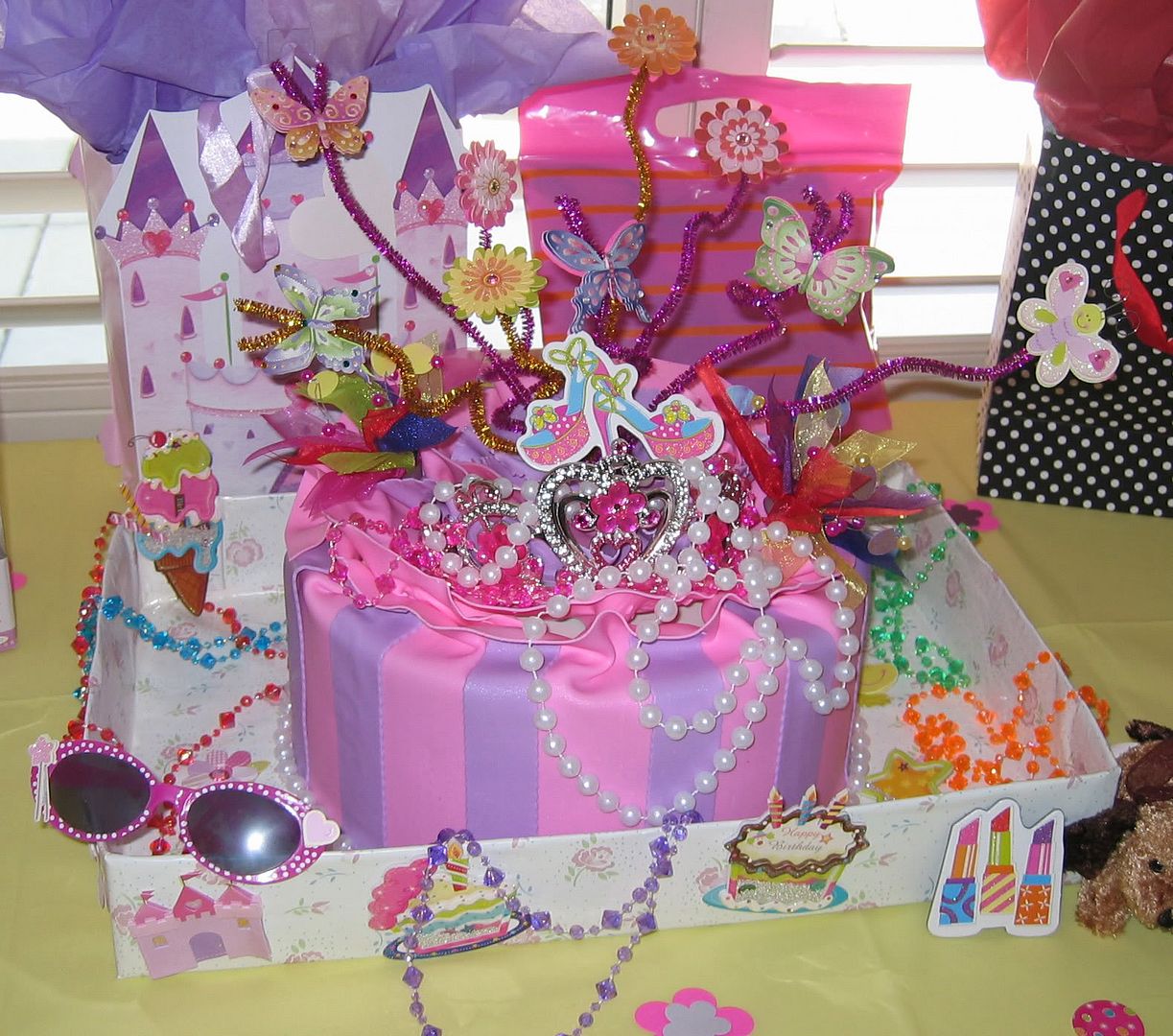 With a cake like this (yes, that is the cake!) you can only image what the party was like. I added Fancy Nancy to our list of must-have books, and as you can see, it is also a must-have party theme for any girly girl, at any age. One of my bestest friends, Michelle, threw a Fancy Nancy-themed party for her daughter Gabrielle, and it was absolutely out of this world. The girls and moms in attendance were asked to dress in their fanciest clothes for the special soiree, and it was hard to tell who was having more fun. The girls were greeted by the beautiful birthday girl for a red-carpet-like entrance and photo op. (I swear there were paparazzi in the bushes!) As you can see from the pictures, no detail went unnoticed. From the invites(the butterfly wands pictured top-left below), to the centerpieces, to the "real" make-up tables, I felt like it was all pulled right off the Fancy Nancy pages. An entire room (not pictured) was devoted to dress-up gowns, skirts, heels, wings, wands and more. They had an adorable vintage coat rack adorned with real "mommy" purses for the girls to complete their looks. Overall, the party was absolutely exquisite, I have never seen anything like it. Okay, that's a lie, you should have seen her baby shower! Coming soon…

About the Author: Shannon Hughes, mom of 2 beautiful girls, wife to an amazing husband, CEO/coFounder of HHM, Working Mom Examiner of Fresno, CA, Expert Working Mom for GetButtonedUp.com. Join me in my journey to become the ultimate Happy Hour Mom
Want to learn more? Visit
Happy Hour Mom
today and let YOUR Happy Hour Begin!