Hey Ya'll!
Look at this absolutly adorable Pink Cowgirl Birthday Party!
Nneka Saran
featured this party on her blog,
"for all things creative"
.
A balloon sculpture featuring shades of soft pink and brown with a gold birthday number topper. (Did you notice the longhorn skull and wagon wheel decoration on the window?)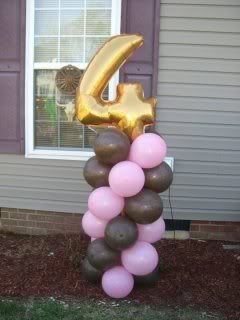 Have you ever seen so many party favors? I especially love the pony topped bubbles!
Just when you think there can't be enough cute party favors, there's is a second table of favors! The second table is topped with water guns, magnet games, large and small cowgirl hats and even plastic handcuffs.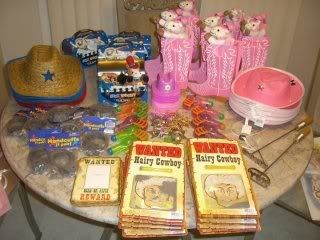 These custom imitation branding irons are so clever!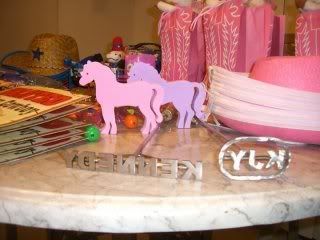 The cake was a simple sheet cake topped with an ingenious edible design, featuring a western theme print and the birthday girl.
Stop by Nneka Saran's
blog
to view more photos and tips and to browse her profile of custom designed special events.