Here is a party I put together for my daughter last year when she turned 6. It may be out of season to throw an outdoor pool party right now, but I believe it's never too early to begin planning. Plus, aren't we all ready for some sunshine?!
Well here it is, FINALLY!
THE SURFIN' POOL PARTY WITH MERMAIDS!
The party was last May and it was a HUGE success. My Princess is still talking about her birthday party!
My Princess had finally settled on a birthday party theme. Being that I am not the fan of a "Character Party" theme, I decided to base the "revised" theme on her original requests. So, I set out to incorporate SURFING and MERMAIDS into one party theme.
The DVD PARTY INVITE
Along with a few trips to Michaels and the Dollar Tree, I managed to pull together something that resembled a style with purpose. I also had several left-over items stashed in my closets from my beach themed wedding to The Conductor from last year. These items, like the teal tin buckets were useful as the centerpieces. I used a bucket for each letter of the Birthday Princess's name. We painted styrofoam letters, and pushed hemp twine covered dowels through the bottom of each letter.
I set out to design and craft a simple Mermaid Tail Towel party favor. This was to serve the "Mermaid" portion of the party theme:) No two Mermaid Tail Towel party favors are alike as I was constantly tweaking and perfecting one after another. Maybe it is here that I should mention I sewed 17...YESSSS 17 Mermaid Tail Towel party favors! WHEW!
The FABULOUS thing about these Mermaid Tail Towels is that they were also used as the chair decor!
Place cards were made using real flip flops, ribbon, shells and twine.
We ordered a Surfer Tiki Hut Cake from a local grocery store. It arrived less than perfect but we laughed it off and created a "hurricane story" to compliment the lopsided cake;)
There was a selection of color themed sweet treats arranged around the cake.
Below is a picture of the food and beverage station midway through set-up.
Birthday Princess greeting her guests as they arrive and receive sno-cones.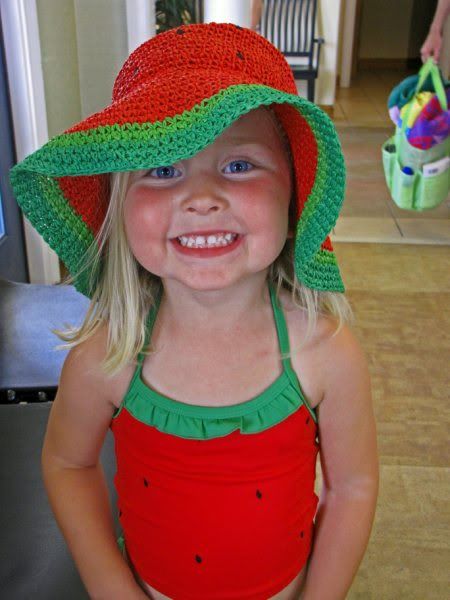 PRETTY PARTY GIRL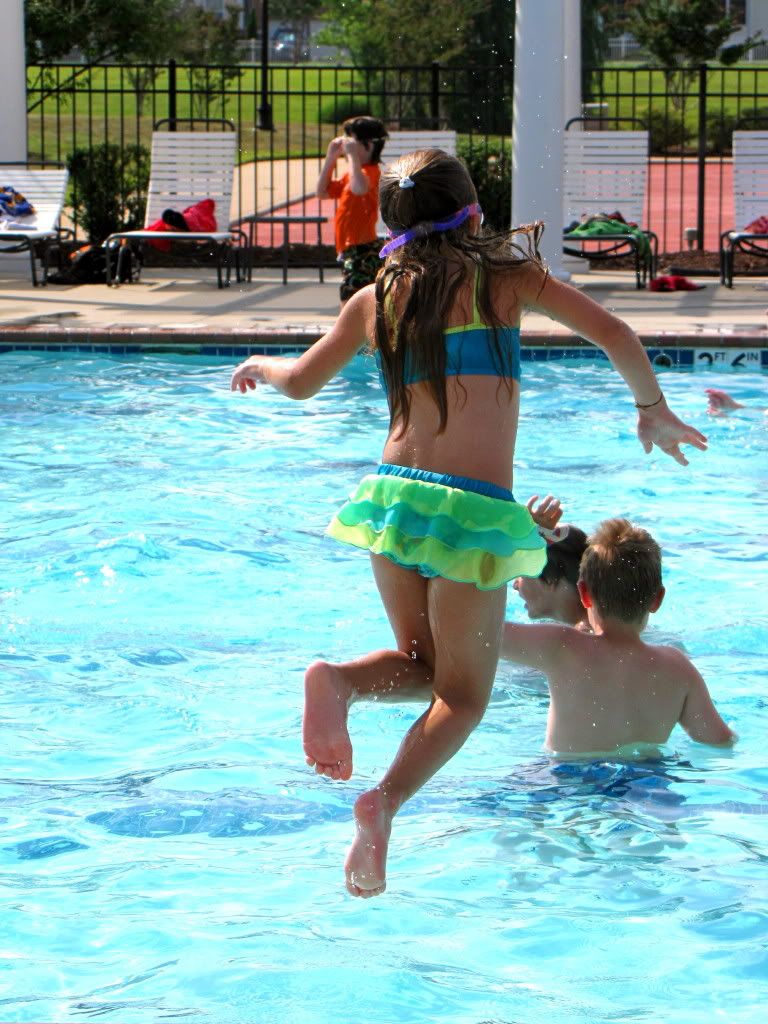 GIRLS JUST WANNA HAVE FUN!
A VERY HAPPY BIRTHDAY PRINCESS!